Personal mobility is critical for successful cities, but also a major threatening factor for the livability they provide to a growing urban population. For this reason, it is highly important to switch towards more sustainable travel behavior, and substitute many of the trips previously covered by car with smaller and more energy-efficient modes of transport, such as electric bicycles. With rising sales numbers, e-bike fleets in companies and emerging e-bike sharing systems, there is a growing demand for services which provide e-bike specific routing and range assessment.
In the MIE Lab, we developed a prototypical GIS-based application with the aim of route planning and cruising range estimation for electric bicycles. The model parameters were either measured during field tests with electric bicycles, or taken from literature and the bicycles' specifications.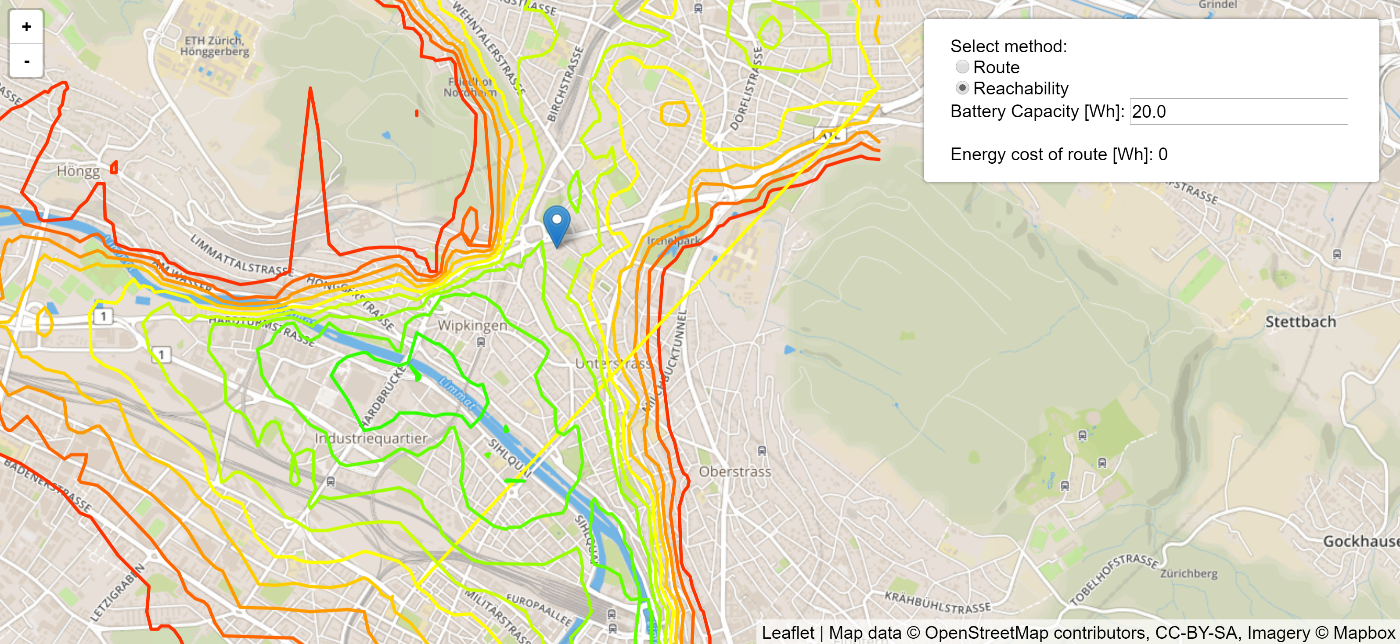 For more information see:
Energy-based Routing and Cruising Range Estimation for Electric Bicycles
Simon Haumann, Dominik Bucher, David Jonietz
In Proceedings of the Short Papers, AGILE 2017, Wageningen, The Netherlands. Best Short Paper Award
Or try out the application on ebikes.dominikbucher.com!